Services
If you can dream it, we can build it. The true the beauty of eezers is that we can tailor any feature or design element to suit your needs.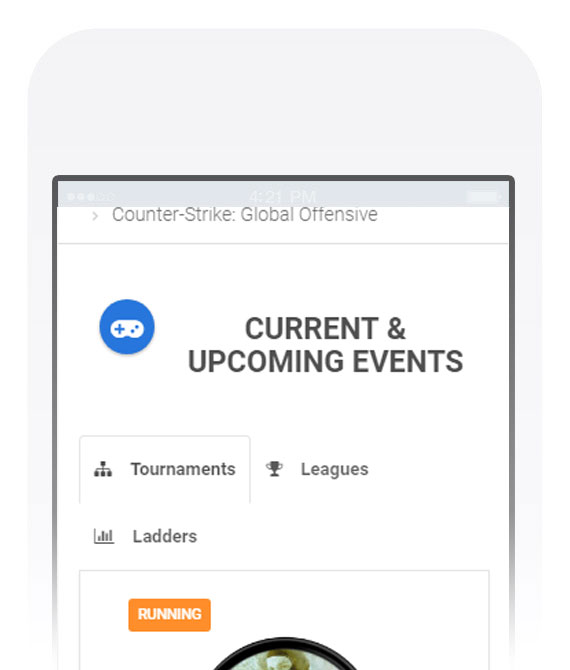 Theme Design
We currently offer seven (7) unique gaming website theme designs.
With our Free Site Package, the Certatim theme, all features are set and cannot be modified.
For users that want more, all of our other themes featured on our Plus and Premium plans, can be modified slightly to suit your needs.
Hosting & Maintenance
All server costs and site upkeep is included in all eezers site plan packages. Installation, configuration, application upgrades, server maintenance and weekly backups are all performed without you having to move a muscle.
This is a fully-managed solution where your only concern is running your organization and concentrating on community growth.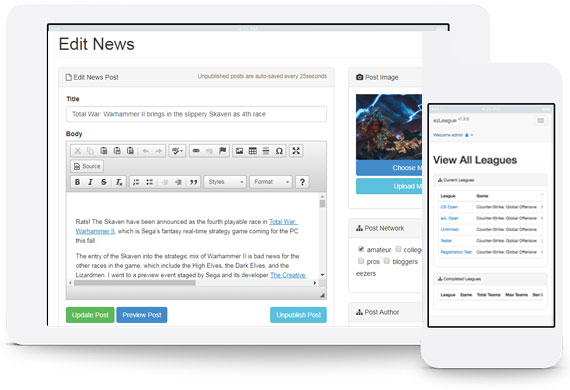 Features & Functionality
If you can think it, we can write it. Whether it's an already existing feature you want tweaked or a completely new feature written, eezers plug-ins are incredibly flexible.
There's no feature too big, small or complicated for us to write. Whether it's tracking new stats for matches on the Front-end like our Fortnite Plug-in, or creating a Featured News button in the Admin Back-end, our elite programmers can write any additional feature you can dream of.