ezLeague Gaming Platforms
Manage your own tournament, league or ladder. Engage with your organization's players and fans. Connect with gaming communities around the world!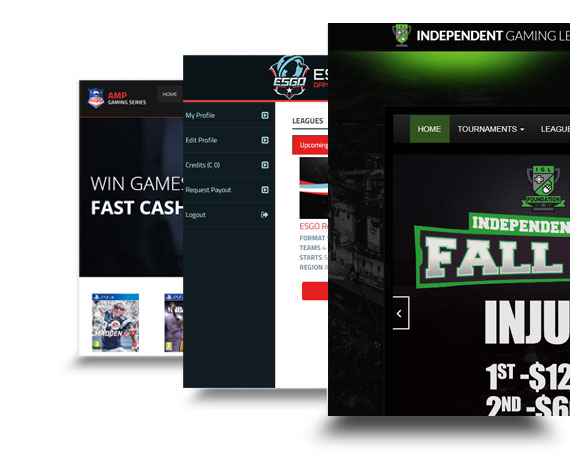 Organizations
View Pricing
Our eezers Organization Network Sites are our most versatile and all-encompassing platforms yet! Whether you're looking to run tournaments, leagues and/or ladder events or create a better web presence for your community, our pricing plans are set to fit any budget!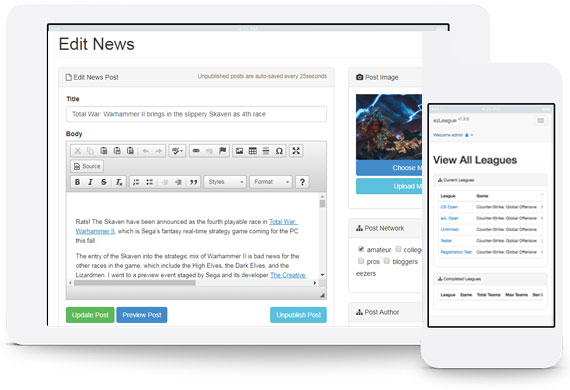 Streamers
View Pricing
Whether you're a writer or a caster, a news agency or an individual blogger, with our Bloggers and Streamers Network Sites you'll have all the tools necessary to manage your followers, embed your videos and easily publish all of your esports knowledge, passion, and experience with the entire eezers community with ease.