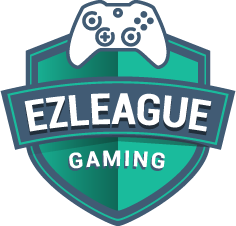 After a few weeks delay to squeeze in some more features and general code updates, ezLeague Pro v1.4.2 has been released, which is a fairly large update to the #1 Online Gaming League Script. This has been a long awaited update, but it is one that brings updates to both the Backend and Frontend, along with more general code improvements, with 2 new themes shortly to follow.
For months the ezLeague Pro Admin Panel has needed some serious attention, and the v1.4.2 update offers huge improvements to the Navigation Organization, and both User Management and Team Management features.
As more and more features have been brought into ezLeague Pro, the #1 Online Gaming League Script, the Admin Panel page navigation had become incredibly cluttered, with many top-level link groups becoming disorganized. In the new v1.4.2 update, the Admin Panel page navigation has been re-organized, with an emphasis on the Site Settings link group. That group is now split up into Site Content, Site Social, Site Games and Site Settings, with a few links moved into the Users link group. Since organization is a theme for the update, User Management was given a huge boost.
It is no secret that while the Frontend User Profile continued to be updated with new fields, the Admin User Management was lacking to allow full-control of the individual user. That is no longer an issue, with full User Profiles now able to be modified when editing a user. That is not all though, User Game Accounts, Social Links, Avatars, Passwords and Teams are now fully-manageable when editing a user. Since User Management was given such a huge improvement, Team Management needed to be brought up to level.
Team Management was not lacking nearly as badly as User Management, but there were 2 significant additions to this feature: Team Logo and Kick Member. Now, when a team decides to upload a logo that is less than tasteful, Admins now have the ability to Update a Team Logo when they are editing a team. Along with that, the corresponding Kick Member feature from the Frontend has been brought into the Backend. Besides the Management related updates, there was a request for Terms of Service and Privacy Policy pages, which are part of the new and improved Backend Admin Panel.
The new Site Content link group corresponds to the new Terms of Service and Privacy Policy "Legal" pages, which allows for site owners to write or copy/paste their Legal documentation. Both of these pieces of content have been given their own individual page, which can be accessed at /privacy-policy.php and /terms-of-service.php. These Backend "organization" updates are great, but your community members care about the Frontend updates, which follow a "social interaction" theme in the ezLeague Pro v1.4.2 update.
ezLeague Pro's User Inbox feature has been around since the original version of Pro, but it also has been plagued with bugs and display issues. Going forward, those issues should now be resolved with the improved string sanitization and string stripping functionality. With the User Inbox now improved, this gave way to some code refactoring of the built-in ezLeague Forum.
For the most part, the built-in Forum feature goes mostly unused since there are various 3rd party options available. This will hopefully no longer be the case in v1.4.2, which introduces a Sticky Topic and Locked Topic specifically added for Site Admins. Along with those 2 new features, the Forum templates have been touched up a bit. Now, the base Forum page has a listing of only the Sections, which link to their Topics listing page. This brings more organization to the Forum, following the theme of v1.4.2.
A long awaited feature to be implemented were individual listing pages for both Leagues and Ladders. Since Tournaments were given their own page long ago, it was time to give Leagues and Ladders the same emphasis, with links now in the top navigation. As always, you can disable the links and listings for specific competition types under the corresponding type's Settings page in the Backend.
With "social interaction" being the theme of this Frontend update, ezLeague Pro now offers a User Tagboard viewable on each Member's Profile page. The goal of the new Tagboard feature is to make User Profiles a more significant part of the ezLeague Pro experience. Site members can now leave publicly viewable "tags" on other member's profiles, which can be moderated by the author, profile owner and Site Admins. Over time it can be expected for this feature to be modified and improved.
The goal of every ezLeague Pro update is to release not only new features, but more importantly, a better and more improved product than the previous version. ezLeague Pro v1.4.2 definitely achieves this goal with the improvements and features to the #1 Online Gaming League Script.